8/3/2015 Upper Palisades Lake to Lake Marjorie
12 some miles and Mather Pass at 12,100′
Upper Palisades Lakes, the spot we slept the night before, may be my favorite campsite so far.  We were high up on a bluff (10,800′) looking down over the two lakes and could see small waves on the shore. We kept the sides of the tarp open last night to check out the moon and the stars.  We have a bug net we put up inside the tarp every night to keep the critters out. And I mean more than just bugs. Little mice like to come and sniff our packs and try to find remnants of snickers bars.
We ate our morning meal in camp and headed up towards Mather Pass. I think we had 3 miles and about 1,800′ more up to make the pass.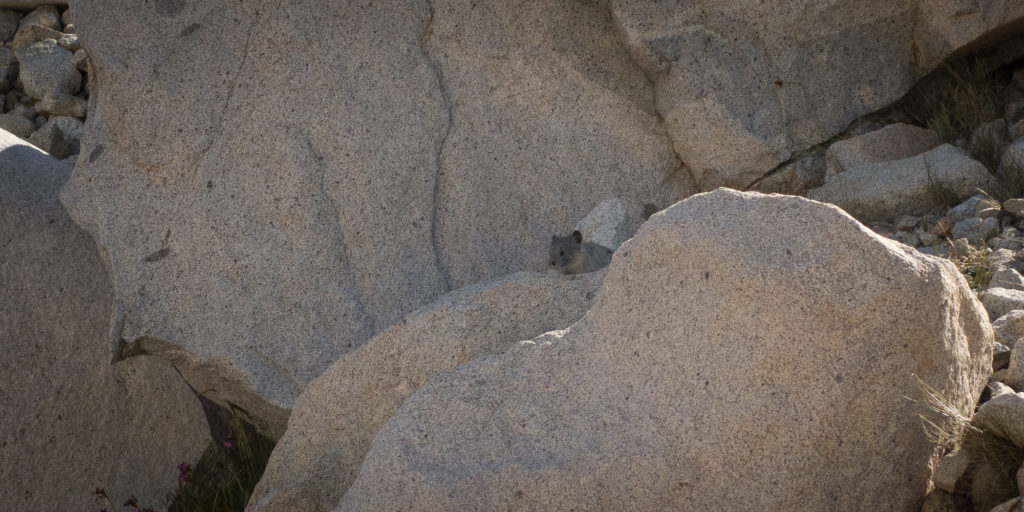 Pikas are one of the more adorable facets about the John Muir Trail. They only appear above 10,000′ feet in rocky tarns. So they are a bit of a treat for hiking up so high. You hear them before you can see them as they make this little squeaking noise to warn you off of their territory. They are awfully territorial for being a tiny ball of fur. They are more closely related to rabbits than rodents and were the inspiration for Pikachu (gotta catch them all).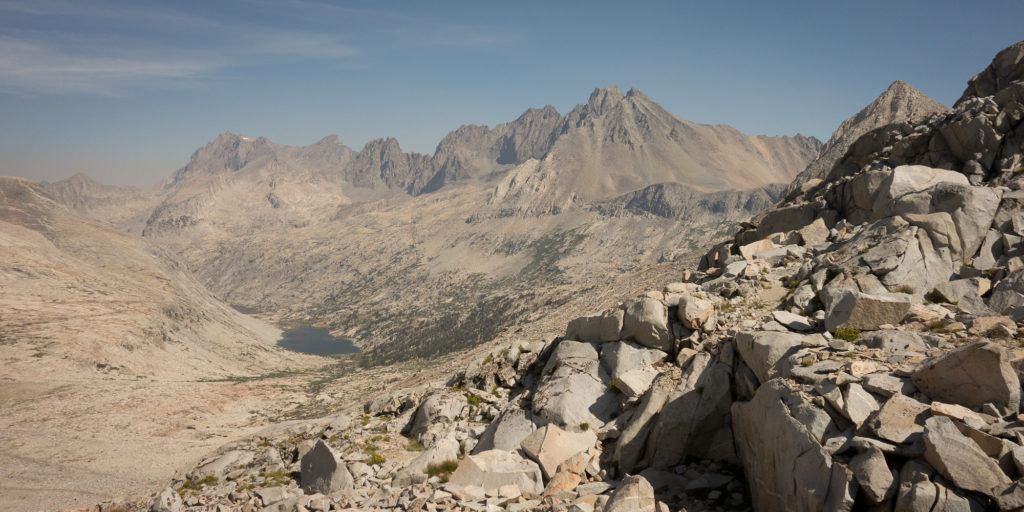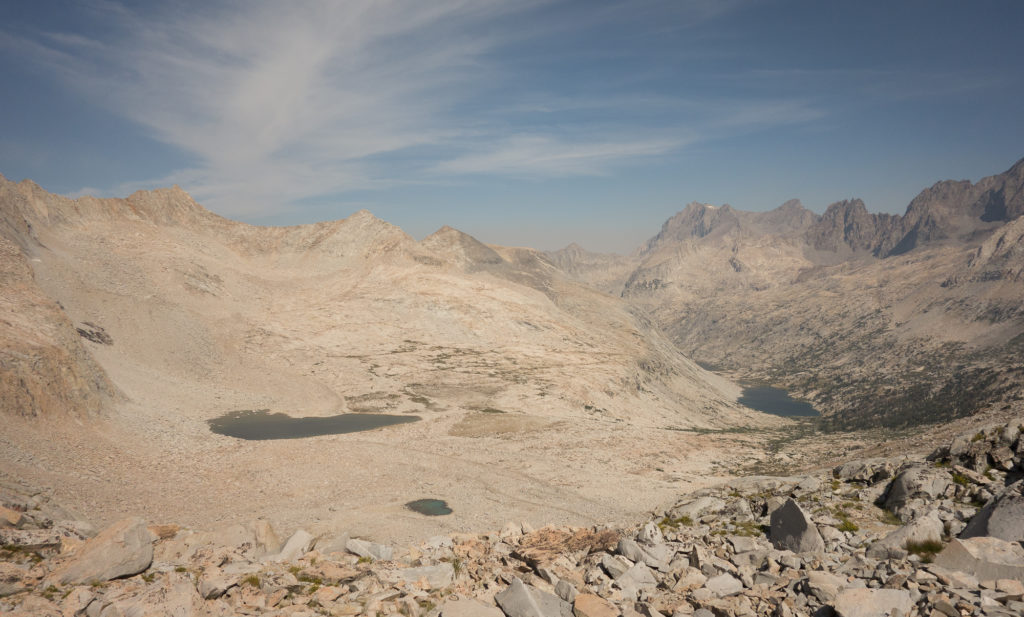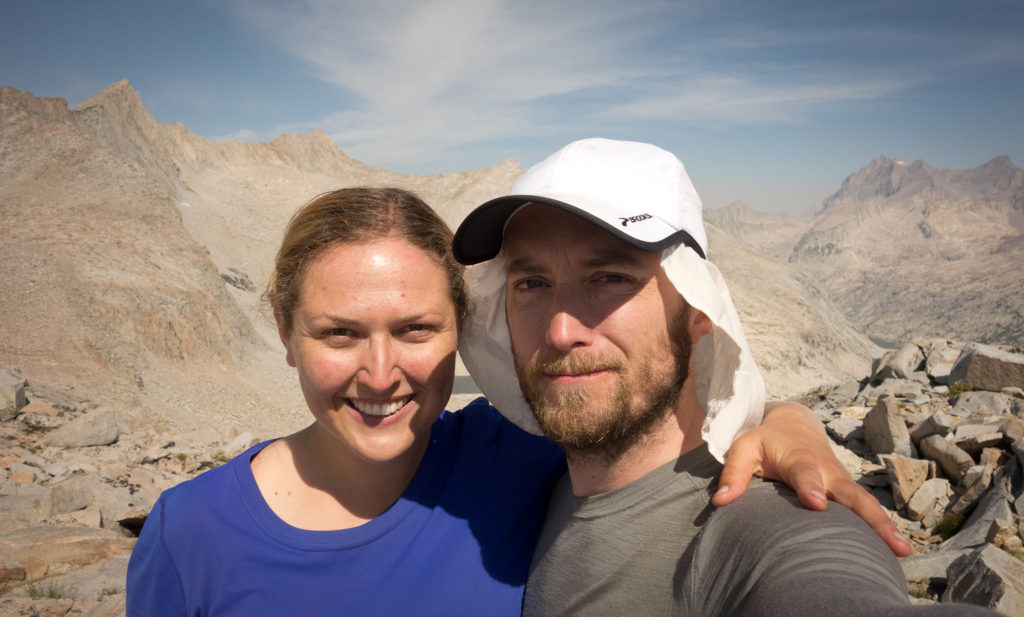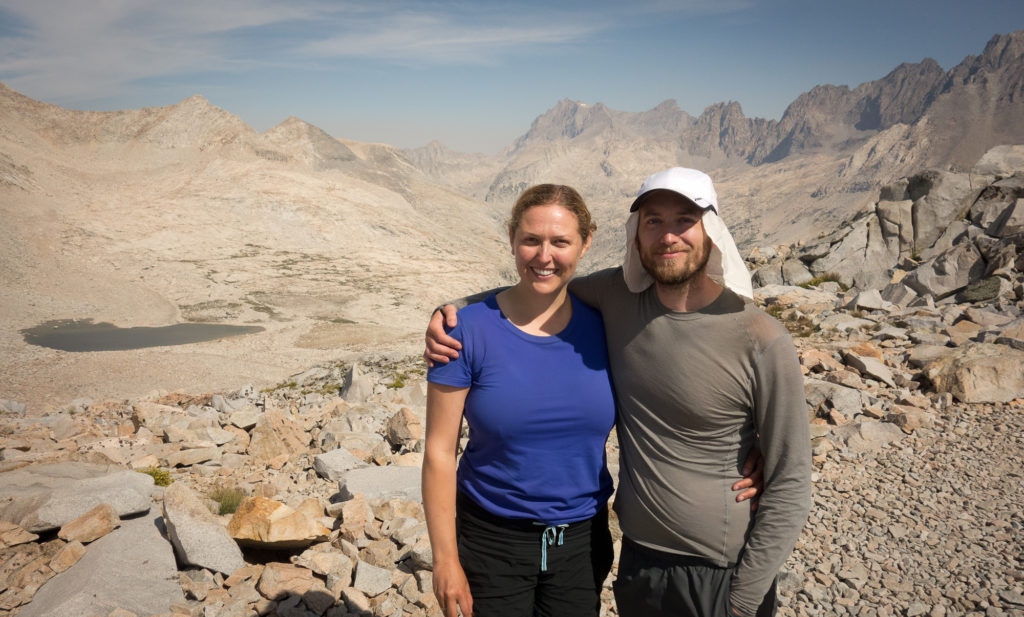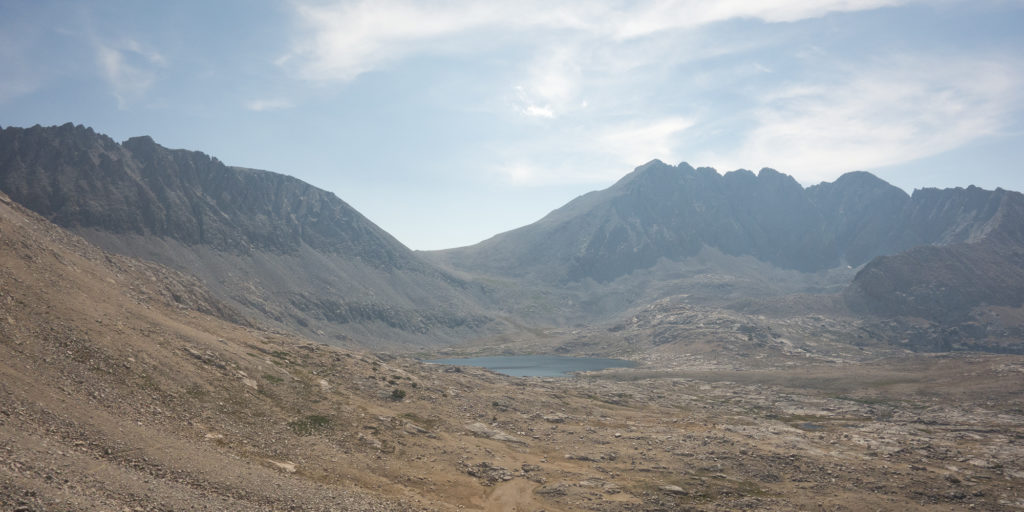 One of the wild things about these passes that I didn't realize until I was in them, is that each pass really separates the drainage basin. Like before Muir Pass all the creeks and rivers flowed into the San Joaquin. Before Mather Pass the creeks flowed into the North Fork of the Kings river. Now after Mather Pass everything is draining into the South Fork of the Kings River.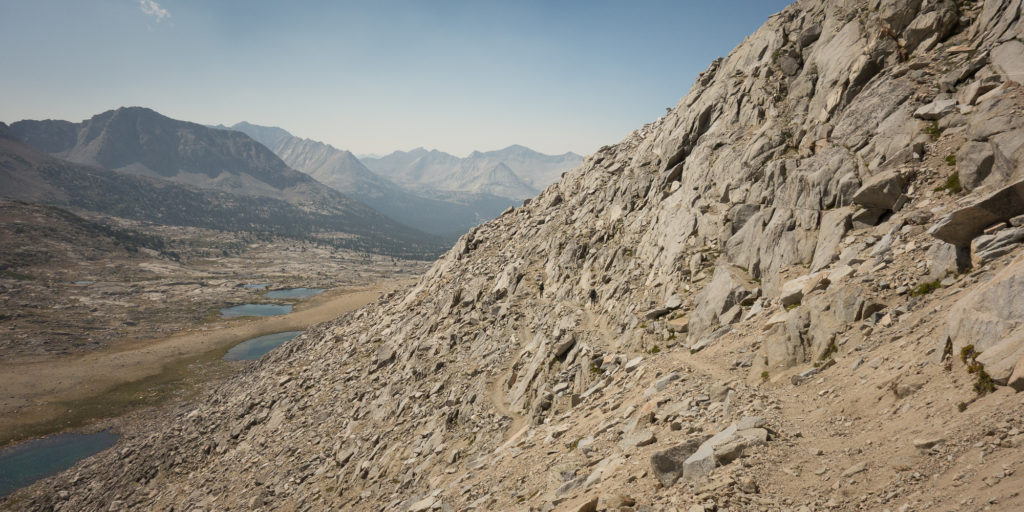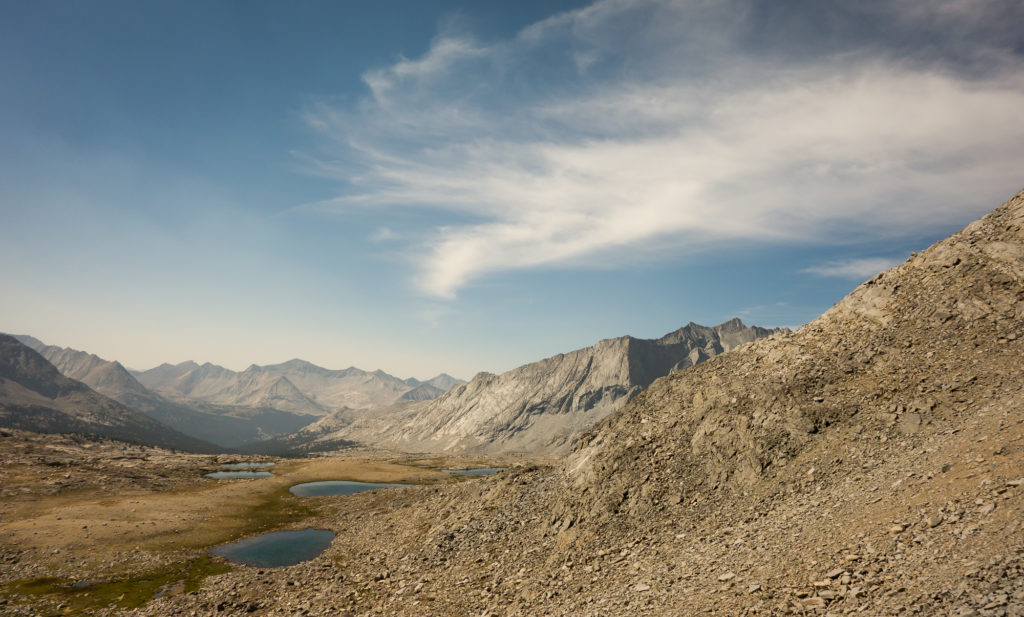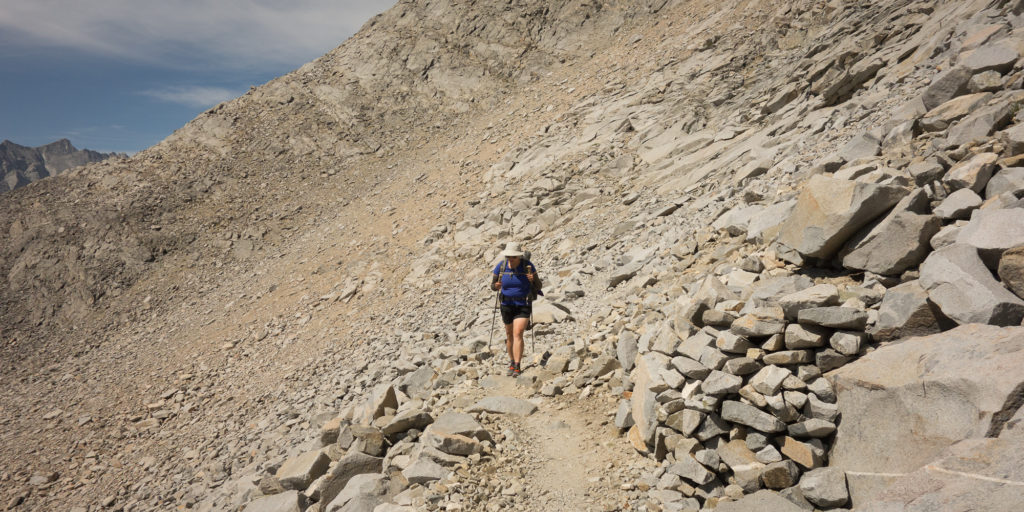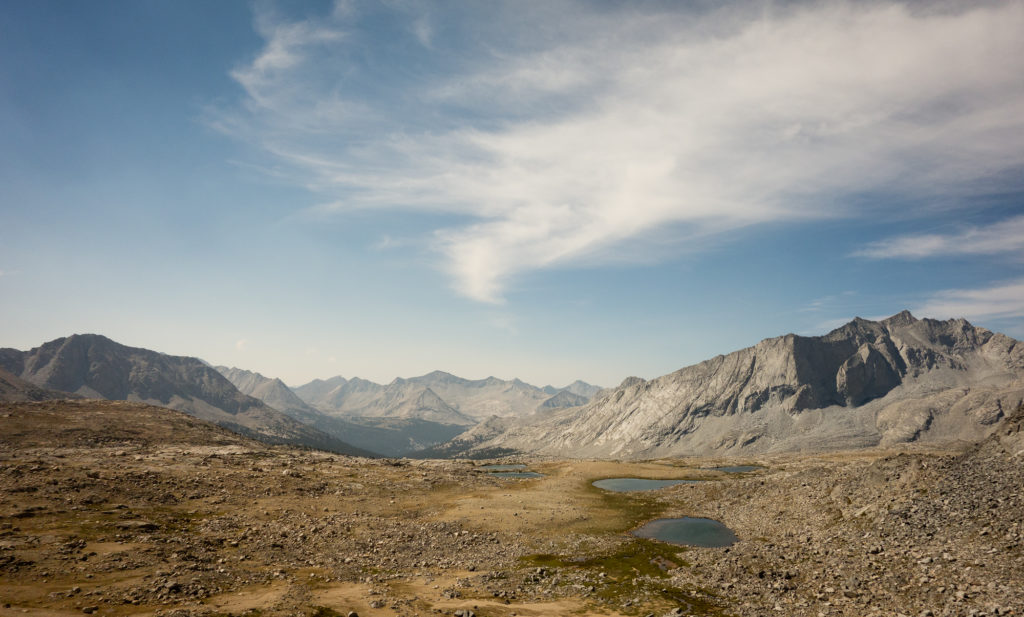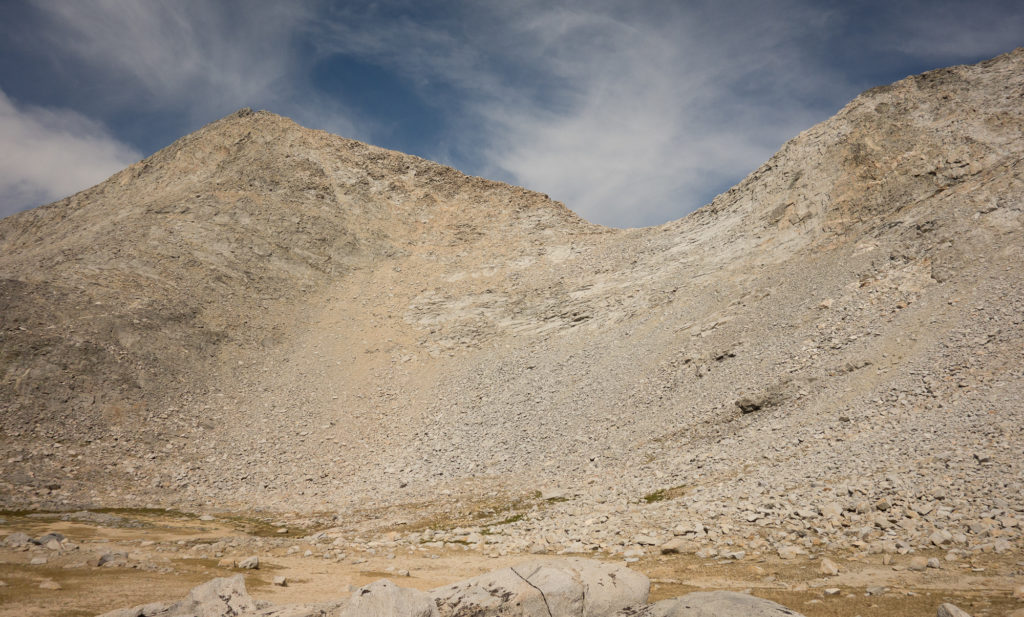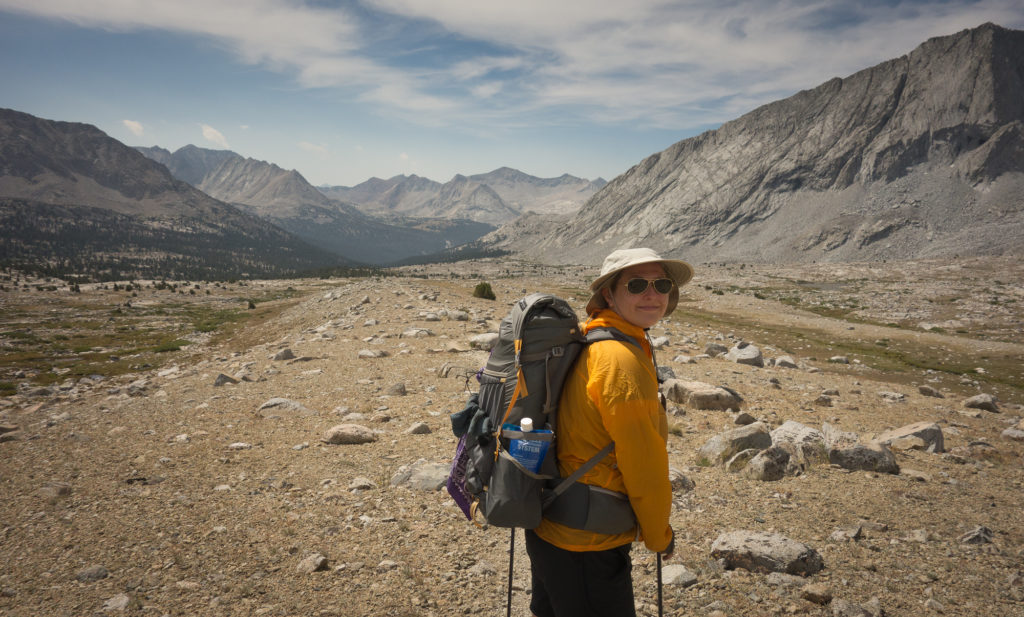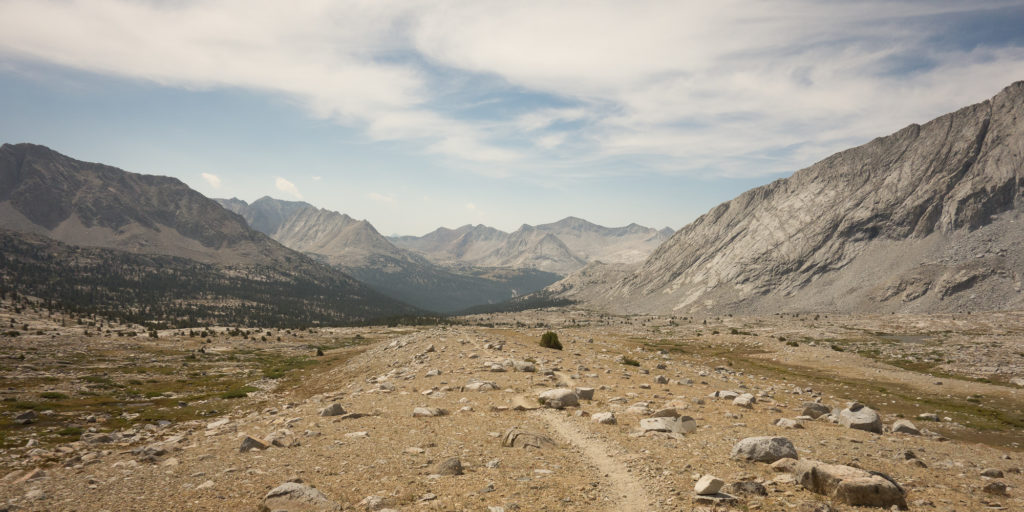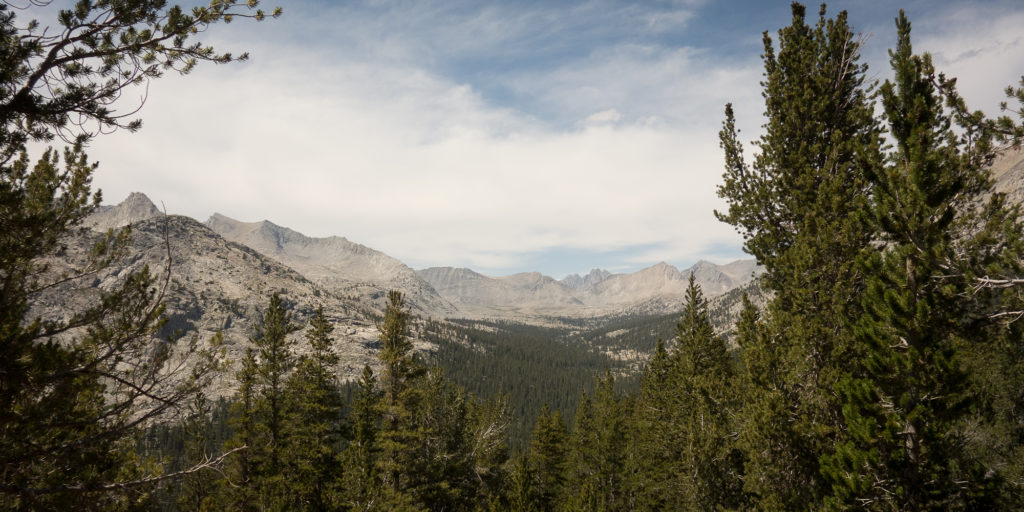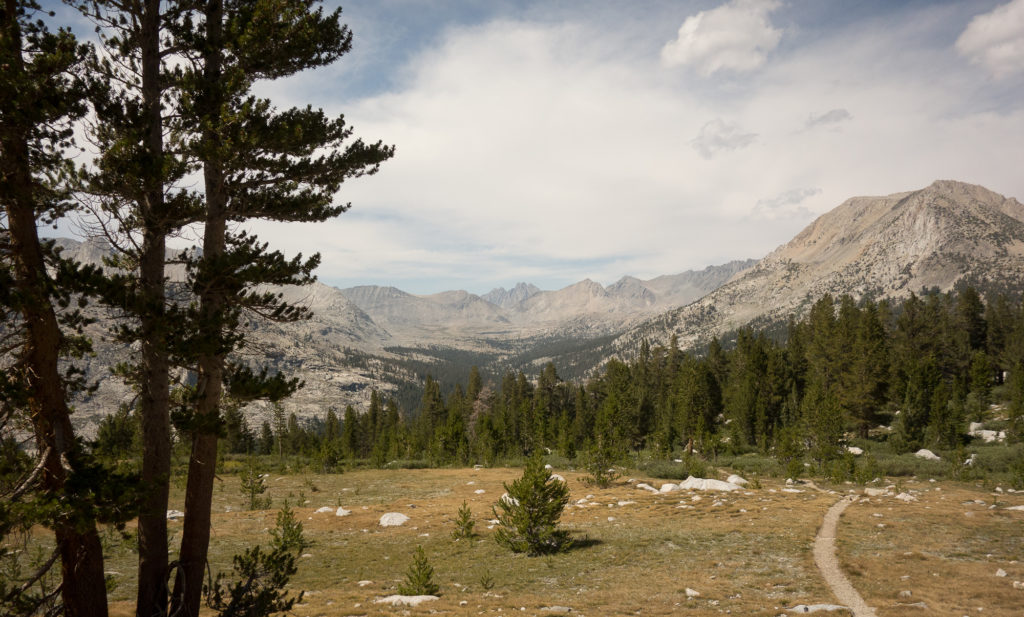 From Mather Pass we descended about 2,000′ to cross over the river, it was no longer a creek at the point where we crossed it.  We ran into Dick, Manuela, and Dave at the crossing as they were just finishing up their lunch break.  We pumped water and chatted for awhile about the pass. Going over the large stones to get across the river I managed to slip on an unsteady rock and it flipped and pinched my foot under the rock. My shoe ripped open and I now have a nice black and blue mark. I guess the injury could of been a lot worse with a broken bone had the rock been bigger.
From the creek we tackled about 1,000′ of up in the afternoon heat to get up and over to Bench Lake cut off.  We ran into two women on a 3 day excursion. They looked SO CLEAN. I swear I could smell the laundry detergent. They had so many questions about our trek, the distance, food, resupplies, gear, planning. They made me feel like a real seasoned hiker.  I asked them questions about the outside world and they informed the that Ben Affleck and Jennifer Garner broke up. Tragic.
From Bench Lake the trail leveled out and we found our group at Lake Marjorie at 11,132′. We set up tent next to Dylan and Anna and Jerry and Jason (father son duo). I full on took a "Dundo" style shower in my clothing trying to get some of the grime out of my hair. I think it worked. Dylan recounted stories of how he biked across the continental United States in his younger years.  Both have hiked Mt. Whitney on a number of occasions and they talked a bunch about the last leg of the climb as being slight treacherous and needing to watch the weather to make sure you don't get caught in a thunderstorm.
Tomorrow we hit Pinchot Pass, then descend to one of the lowest points on the trail (boo) with Woods Creek Bridge suspension bridge at 8,500′.