Lower Rae Lakes to Bubbs Creek
10 Miles
This morning we did Glen Pass at 11,978′. While slightly shorter in elevation than Mather or Pinchot Pass that one was REALLY HARD.  We started out around 7:30 in the morning. The trail passes right through the two Rae lakes on land bridges. There are tiny islands in the middle of the lake and Painted Lady above us.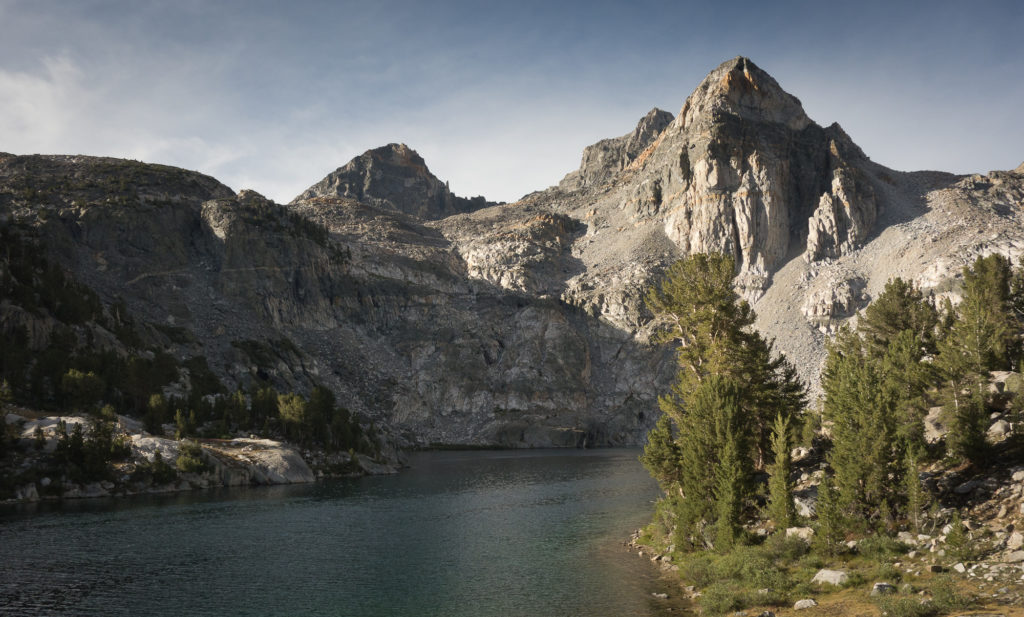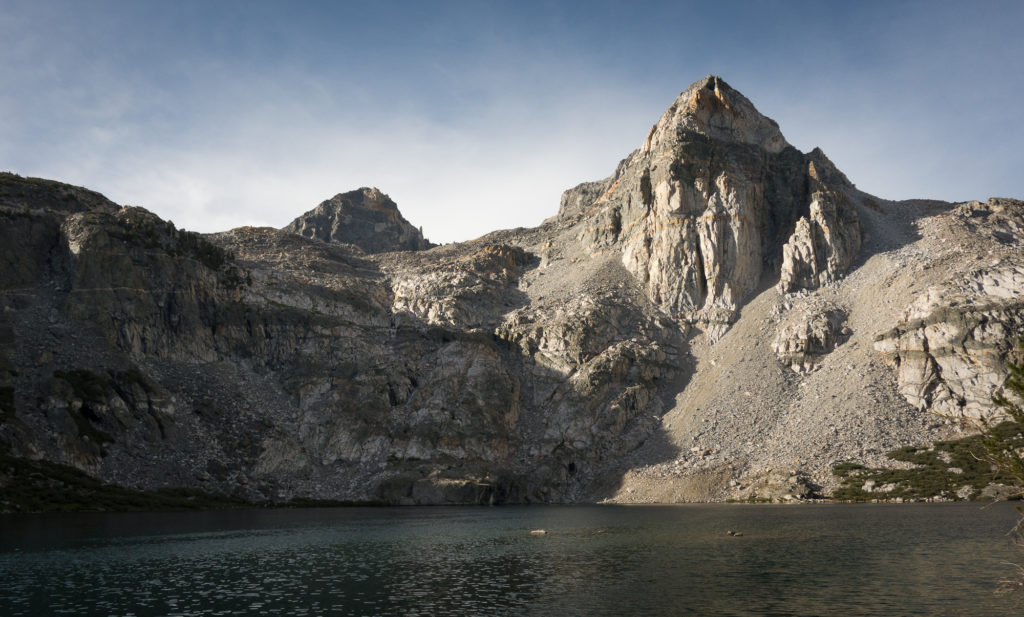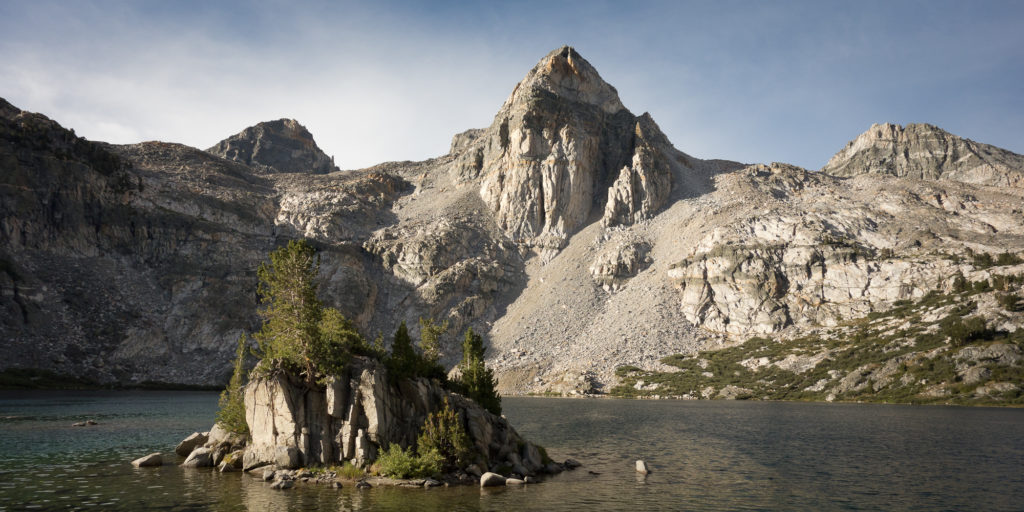 The climb started in earnest at the edge of Upper Rae Lake and took us basically over a rock pile or moraine. This climb was really a challenge. Some of the steps came to my knee and I had to climb up on hands and feet.  Manuela who is much shorter than I exclaimed the steps came mid thigh for her! It was just all around super steep and I felt I would fall off the side at any point.  We only had 2 miles and 1,800′ but it took us till 9:50 to hit the top. The pass itself was a knife edge, dropping off on both sides. I borrowed this picture from another JMT hiker's blog to try and demonstrate.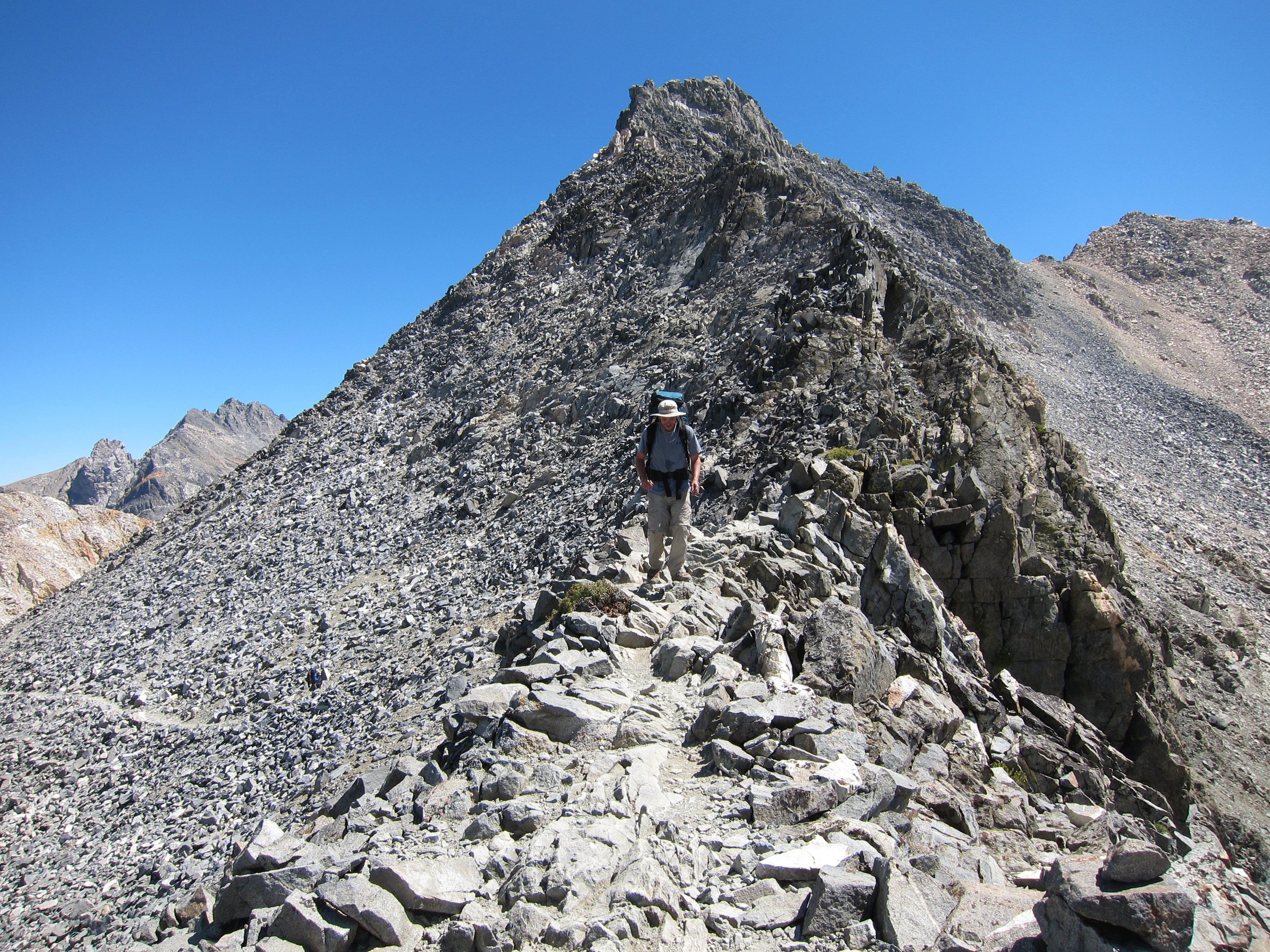 See how it drops off on both sides! We went down the other side immediately as I wasn't having it and paused once we were on more stable ground for a snack.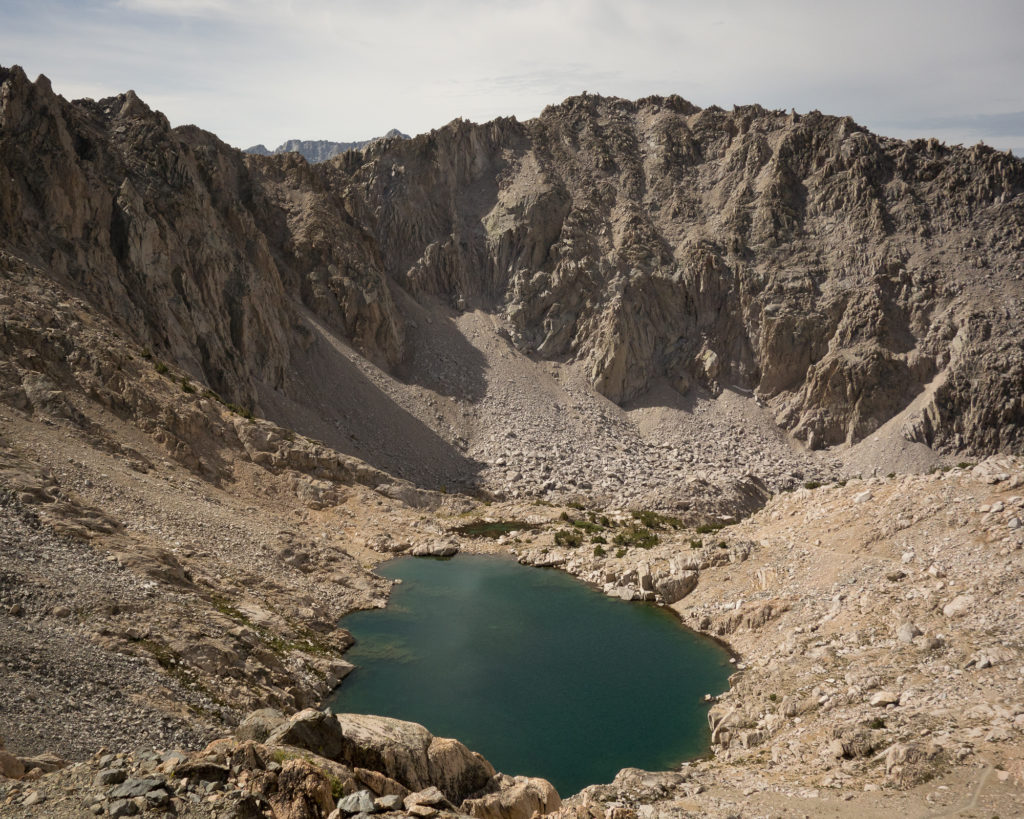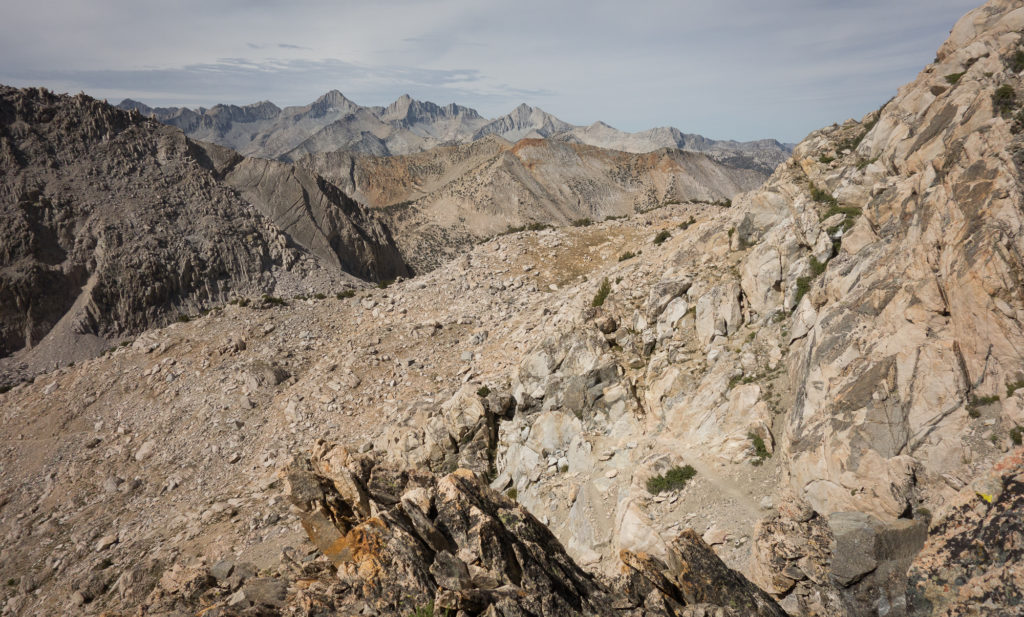 We paused for another snack right before the cut off to Keasarge Pass and exit to Onion Valley. One boon of the hike down from Glen Pass were all the little Pikas scurrying around the rocks and squeaking out. I swear they think they are way larger than they actually are and squeak to defend their territory.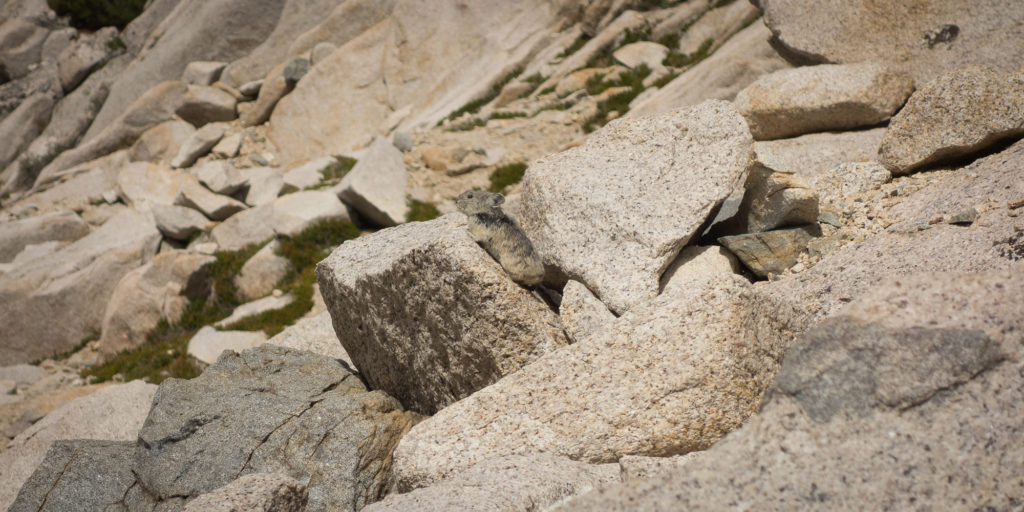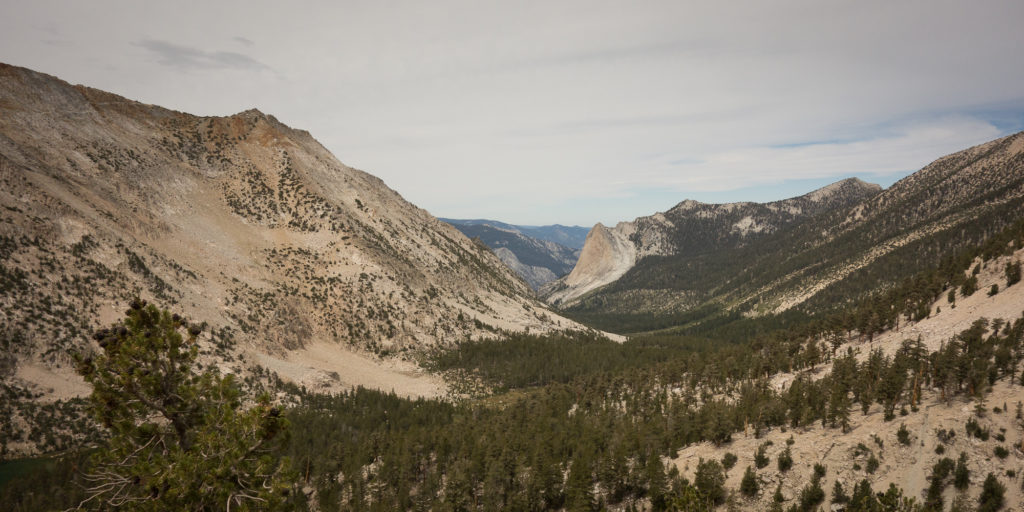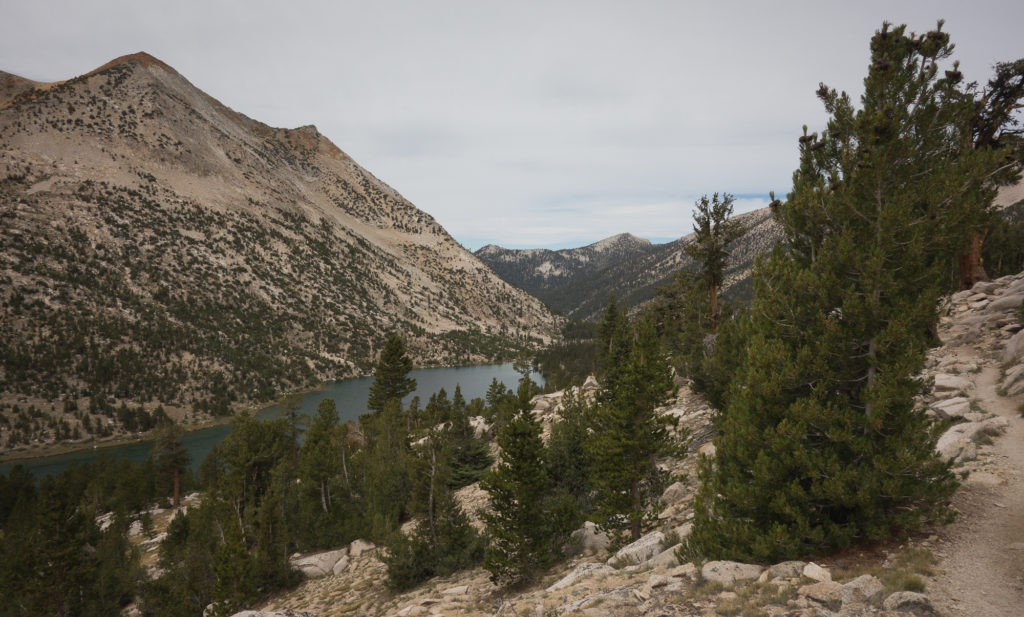 When we came to the cut off for Kearsarge Pass Trail we found a sign posted on the trail maker from one of the rangers confirming some of the stories about "Bear Man".  There is indeed a man running around these parts stealing food and acting odd. So very strange. There was also an old canister food cache with the inscription "Food Cache, Do Not Disturb, Pick up 09/04/12".  So first off it's 4 years old, secondly food caching is illegal as it is basically littering in the park and introducing human food to the animals.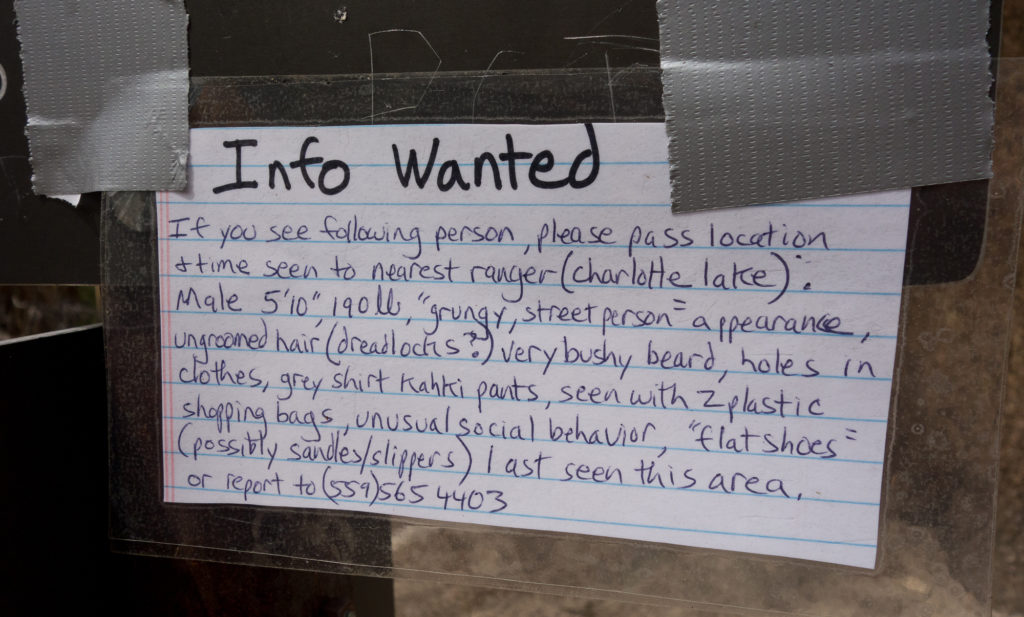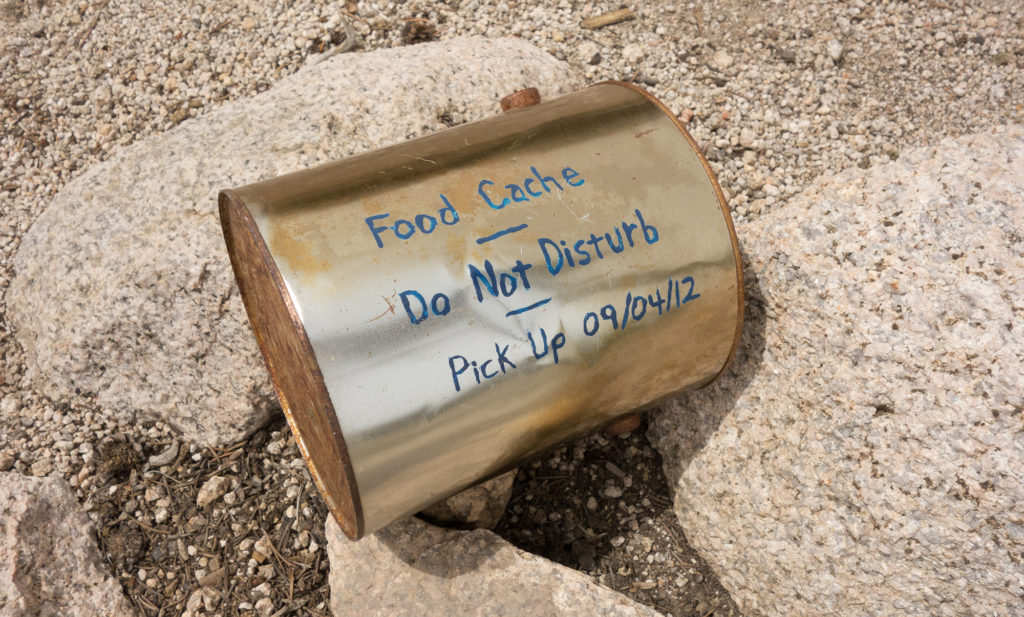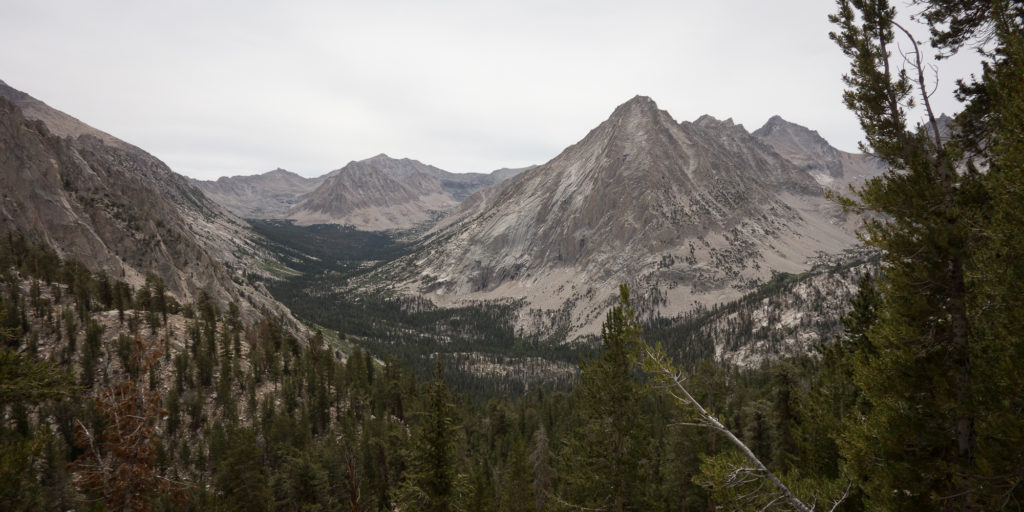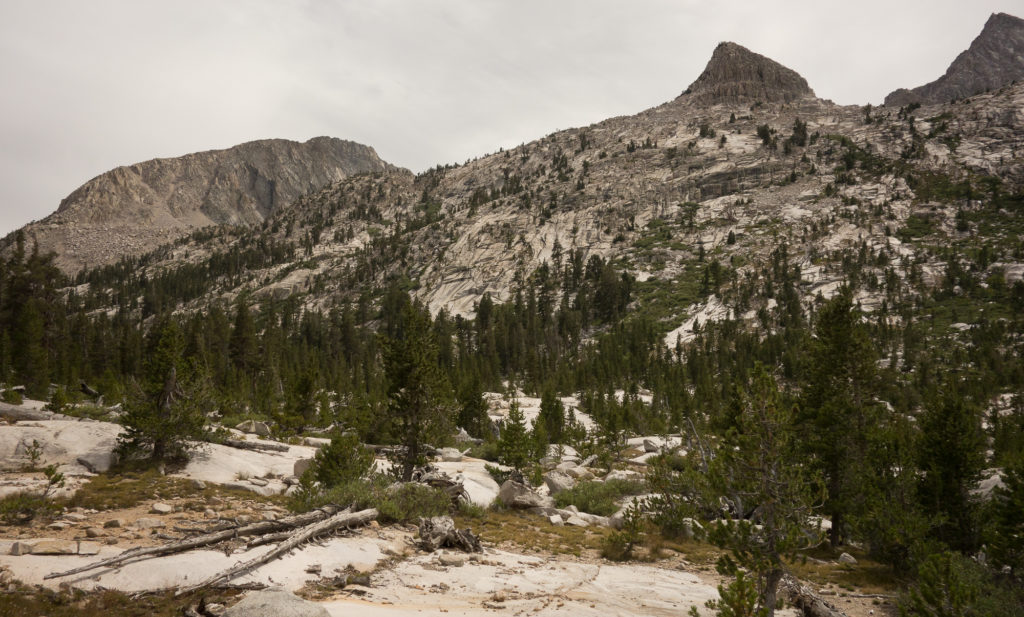 After the cut of the trail dropped down into Bubbs Creek.  This area is frequented by hikers doing the Rae Lakes Loop, a 5 day loop that Kevin and I did parts of YEARS ago. We can easily spot the Rae Lakes hikers from the JMT hikers; the look so clean, freshly shaven, I can even smell the cologne on them. I have no idea what we must smell or look as we are 8 days no shower at this point. HA!
Here is a joke: "What's the difference between a backpacker and a homeless person?"
The answer? Goretex.
We climbed along Bubbs Creek for a short ways before spotting the blue tent marking our stopping point around 3pm. Such a nice short day! We had a lot of time to hang out and chill that night. Dylan had a Frisbee in his back and we tossed it around, out in the middle of the woods.  Jason was trying to pawn off some of this unwanted gear, lemonade mix, wet fire starter, even his coffin tent.  Pretty darn funny. He said his pack weighed in at 50 lbs and was really eager to shed some weight.  While we don't have many creature comforts while in camp like flip flops or camp chairs our backs barely crack 30 lbs.  And at this point in trip with only 5 days of food left I bet my back is less than 20 lbs.
Tomorrow will probably be a 14 mile day with Forester Pass, the tallest pass on the trail, and camping somewhere along Wright Creek.