Welcome to our John Muir Trail blog. We are documenting the process, training, planning, and all the type two fun involved in hiking the John Muir Trail.  As of today, we are 15 days away from our start date in Yosemite Valley.  We've been doing a lot of training, but the hike yesterday left me a bit concerned.  Kevin had done the hike to the top of Mt. Diablo twice so he knew what to expect. It is 3,200 of up over 5 miles.  We started the day a little late at 1 pm after scouring the nearby Sports Basement for more gear (gotta get the gear). The late start meant we started our climb at the hottest point of the day, which probably added to my misery.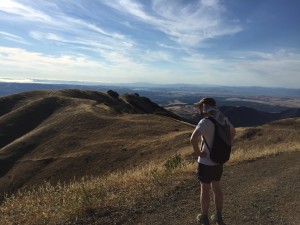 While the slog up the mountain was rough, filled with whining, contemplating turning around, and full on sitting down in the middle of the trail, the exhilaration of making it to the top was real.  I pretty much cried eating our lunch of Subway sandwiches and Clif bars.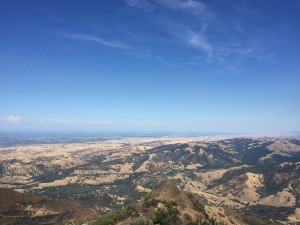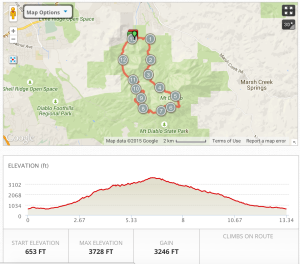 The view from the top of Mt. Diablo is fantastic. You can drive directly to the top and avoid the 13 mile hike.
This training hike taught me a couple things:
1) Taking slower steps when it is hot and steep is better than trying to go fast and stopping every 5 minutes.
2) Always bring more water than you think you'll need.  We each drank 2 liters on the way up.